SCAVAI iTomorrow Summit 2022
Smart City, Audio Visual, Artificial Intelligence
10 SPEAKERS

29 & 30 OCT 2022

CERTIFICATES
PROVIDED

KINGS HOTEL

AYER KEROH, MALACCA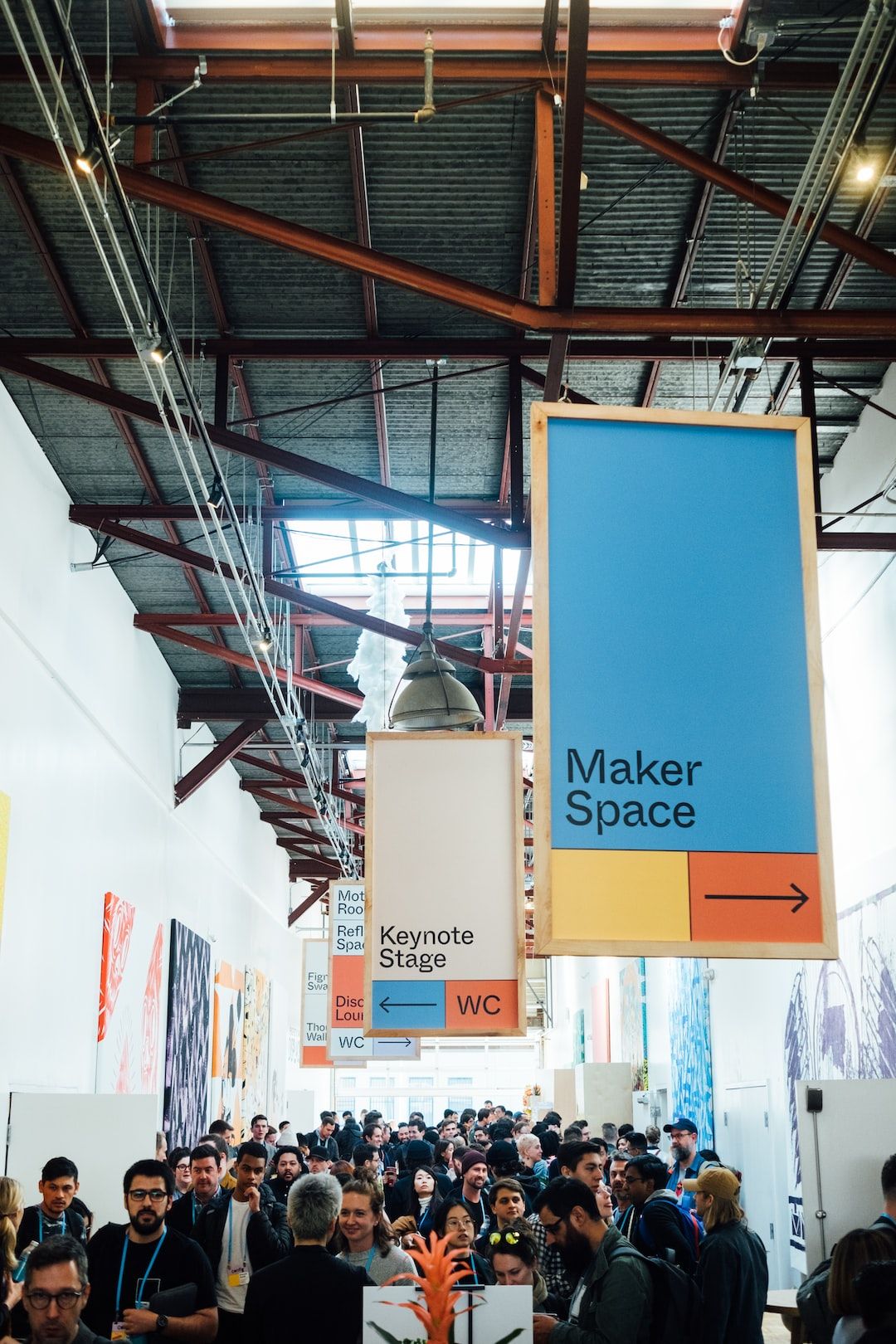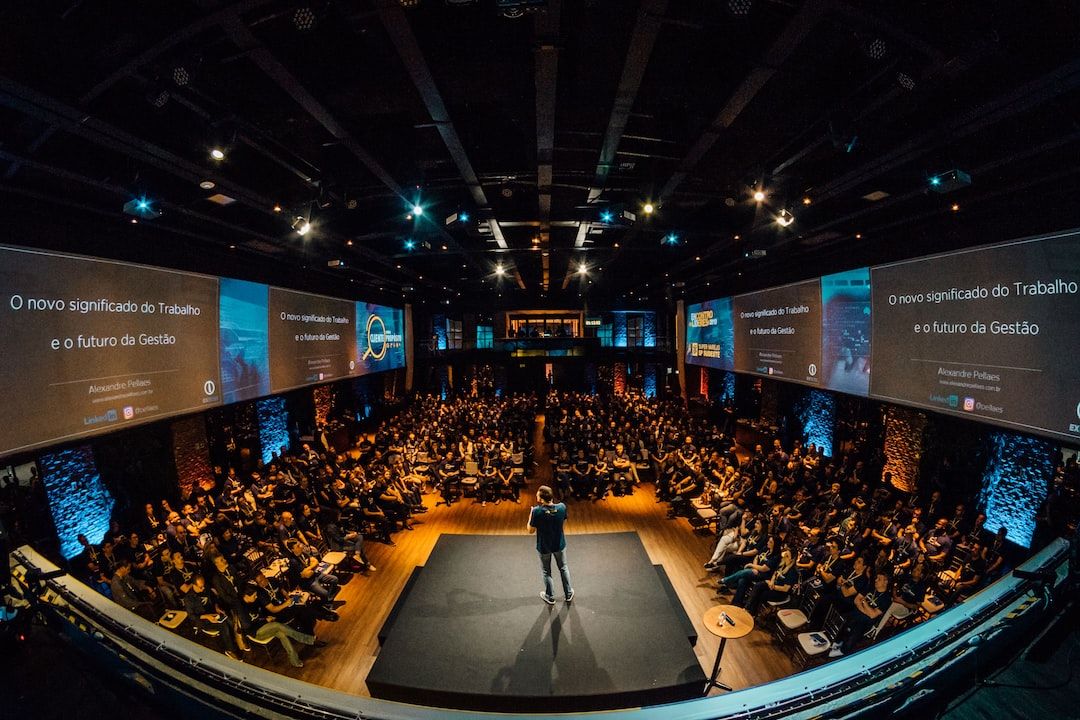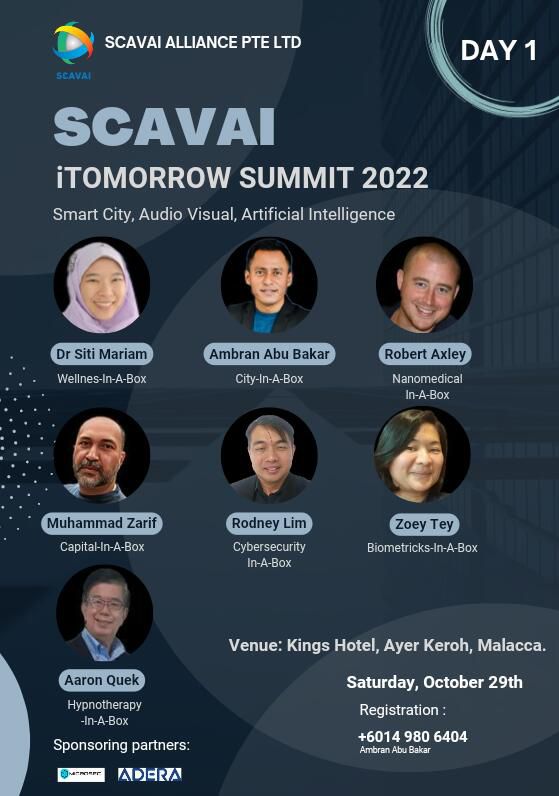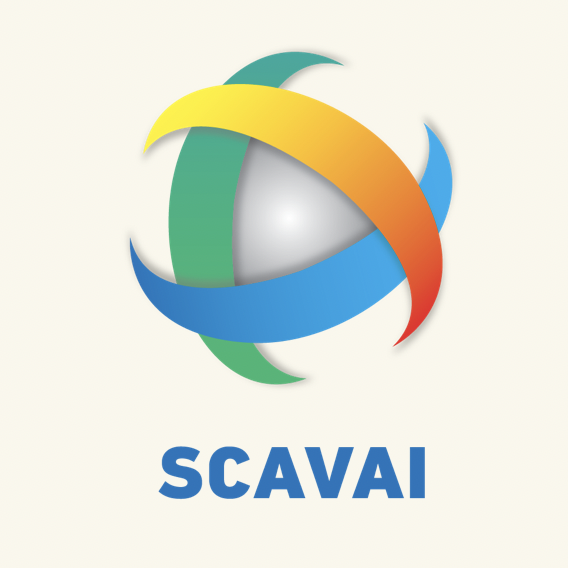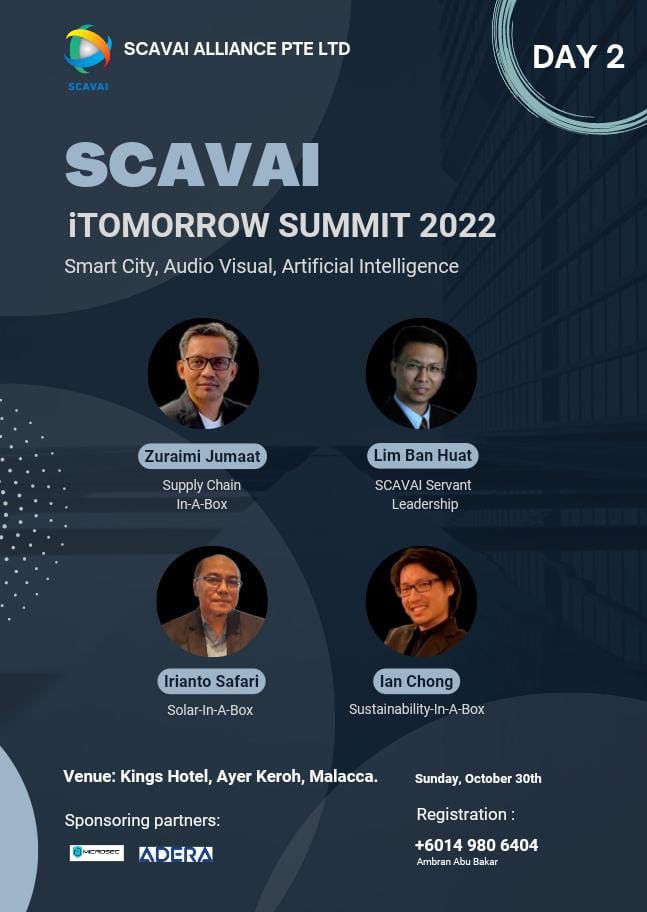 Overview topics & speakers
SCAVAI iTomorrow Summit 2022
In a world of accelerated change and new ways for modern work, businesses rely on information management to stay ahead.

At SCAVAI iTomorrow Summit 2022, discover more efficient, collaborative, and innovative solutions to solve today's business challenges.

Explore new ways to make information work to your advantage by equipping your modern work force with the data and tools they need to build a more resilient, secure and sustainable enterprise.

From digital meetings rooms to digital cities, matrix of services like audio visual, artificial intelligence, facility management and cybersecurity cutting across verticals like tourism, halal, wellness, finance and manufacturing will be discussed and brainstormed.

This is one digital business & technology summit you don't want to miss!
Wellness-In-A-Box
DR. SITI MARIAM
City-In-A-Box
MR. AMBRAN ABU BAKAR
Capital-In-A-Box
MR. MUHAMMAD ZARIF
Cybersecurity-In-A-Box
MR. RODNEY LIM
Biometrics-In-A-Box
MS. ZOEY TEY
Nanomedical-In-A-Box
MR. ROBERT AXLEY
Supply Chain-In-A-Box
MR. ZURAIMI JUMAAT
SCAVAI Servant Leadership
MR. LIM BAN HUAT
Solar-In-A-Box
IR. IRIANTO SAFARI
Sustainability-In-A-Box
MR. IAN CHONG
Hypnotherapy-In-A-Box
AARON QUEK
B2C
Individual Participant
$128
(RM 388)
Package includes:
29 - 30 Oct summit ticket

6 meals for 2 full days

twin sharing accommodation

Certificate of participation
$288
(RM 888)
Package includes:
29 - 30 Oct summit ticket

6 meals for 2 full days

twin sharing accommodation

speaking slot + Demo space

CERTIFICATE OF PARTICIPATION

CERTIFICATE OF APPRECIATION
SPEAKER
Consulting Partner
$98
(RM 288)
Package includes:
29 - 30 Oct summit ticket

6 meals for 2 full days

twin sharing accommodation

speaking slot

CERTIFICATE OF PARTICIPATION

CERTIFICATE OF APPRECIATION
SPREAD THE GOODNESS
SCAVAI's iTomorrow Summit 2022
Earn by sharing about this conference